Still no answers to endpoint security protection, survey finds
The frequency of endpoint attacks is on the rise, with 76% of IT security professionals reporting that their organization was compromised by new or zero-day (unknown) exploits.
Endpoint security protection against malware and fileless attacks is not up to the task, according to 661 IT security professionals surveyed by Ponemon Institute, in an October 2018 report, sponsored by Barkly. In the past 12 months, 64% of respondents indicated that the data assets and/or IT infrastructure of their organizations were compromised by one or more endpoint attacks. That's up 17% compared to 2017 research in which 54% of survey respondents reported endpoint attacks that resulted in compromises, even with antivirus and other forms of endpoint security protection. Both the cost and frequency of endpoint attacks are increasing Ponemon researchers found. The average cost of a successful compromise, which includes loss of productivity and information assets, climbed to $7.1 million in 2018 from $5 million in 2017.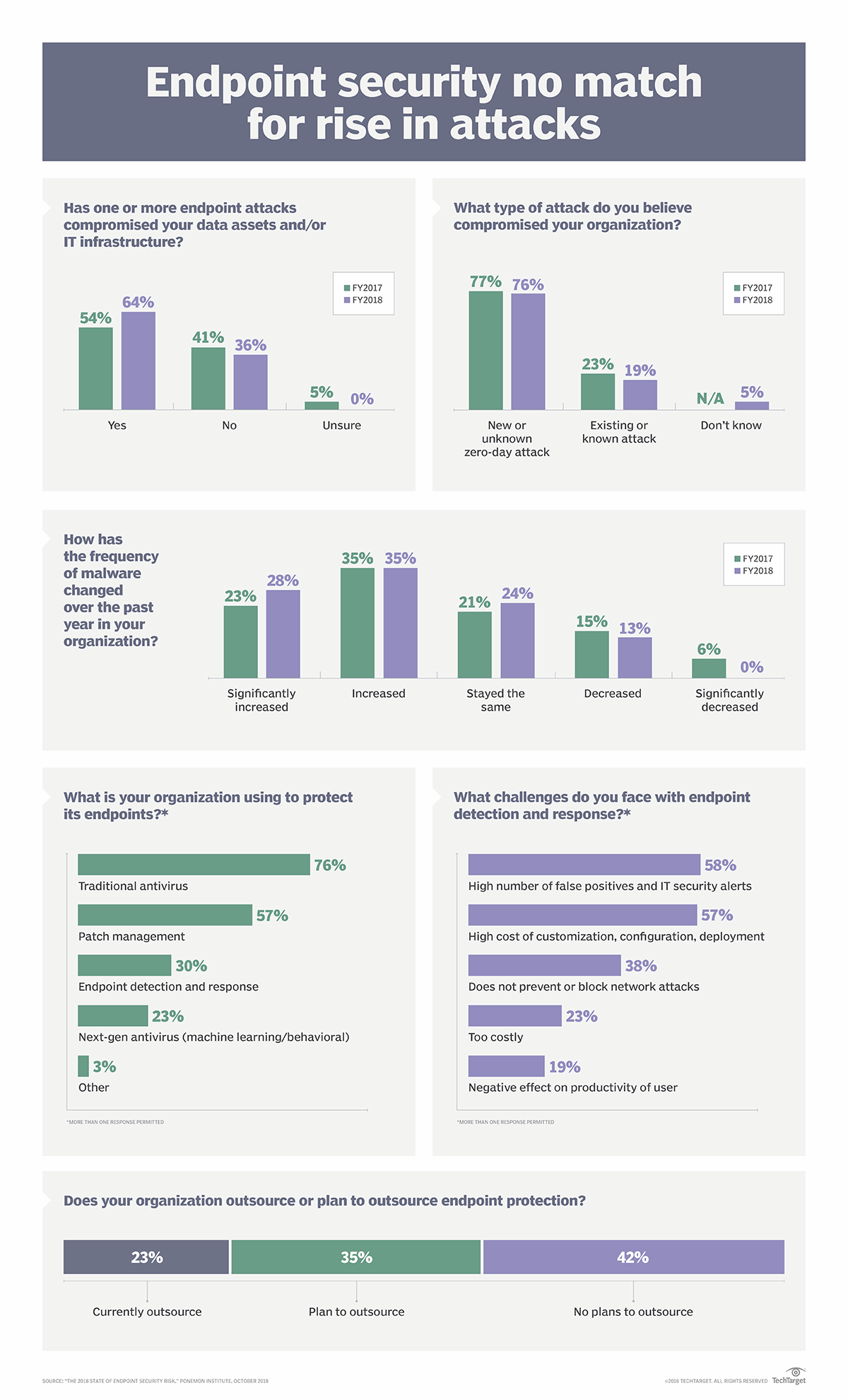 Source link