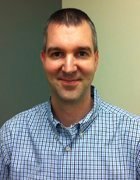 The Department of Justice announced Friday the indictment of 12 members of Russia's GRU intelligence agency in relation to the 2016 breaches of the Democratic National Committee and Hillary Clinton's presidential campaign.
The grand jury indictment, which is part of Special Counsel Robert Mueller's investigation into Russian interference with the 2016 presidential election, claimed the 12 intelligence officers were engaged in a "sustained effort" to hack into the Democratic National Committee (DNC), the Democratic Congressional Campaign Committee (DCCC) and the Clinton campaign. The DNC hack led to confidential emails becoming public via WikiLeaks, which negatively impacted the Clinton campaign and Democratic Party.
The grand jury indictment alleged the Russian intelligence officers, operating under the online personas "DCLeaks" and "Guccifer 2.0," leaked information through another entity known as "Organization 1." The indictment does not mention WikiLeaks by name.
The Justice Department claimed that in 2016, members of Unit 26165 in the Russian government's Main Intelligence Directorate (GRU) began spearphishing campaign officials and volunteers for Clinton's presidential campaign; intelligence officers were able to steal usernames and passwords and use those credentials to obtain confidential emails and compromise other systems. The threat actors used similar techniques in the DNC hack as well as the breach of the DCCC's network.
In addition, the Justice Department claimed Unit 26165, with members of the GRU's Unit 74455, conspired to release the stolen emails and data in order to influence the election. According to the Department of Justice, Unit 74455 also "conspired to hack into the computers of state boards of elections, secretaries of state, and US companies that supplied software and other technology related to the administration of elections to steal voter data stored on those computers."
The indictment accused the following individuals of being part of Unit 26165 and Unit 74455, and engaging in the DNC hack and other malicious activity: Viktor Borisovich Netyksho, Boris Alekseyevich Antonov, Dmitriy Sergeyevich Badin, Ivan Sergeyevich Yermakov, Aleksey Viktorovich Lukashev,  Sergey Aleksandrovich Morgachev, Nikolay Yuryevich Kozachek, Pavel Vyacheslavovich Yershov, Artem Andreyevich Malyshev, Aleksandr Vladimirovich Osadchuk, Aleksey Aleksandrovich Potemkin and Anatoliy Sergeyevich Kovalev.
The 12 GRU officers are accused of 11 criminal counts, including criminal conspiracy against the United States "through cyber operations by the GRU that involved the staged release of stolen documents for the purpose of interfering with the 2016 president election"; aggravated identity theft; conspiracy to launder money; and criminal conspiracy for attempting to hack into certain state boards of elections, secretaries of state, and vendors of U.S. election equipment and software.
The Justice Department emphasized there is "no allegation in the indictment that the charged conduct altered the vote count or changed the outcome of the 2016 election," and no allegation that any American was a knowing participant in the alleged criminal activity.
Source link