Enterprises feel the pain of cybersecurity staff shortages
It's hard enough keeping up with today's threats on a good day. But when your IT organization is spread thin, especially in terms of cybersecurity staff, the challenges mount.
No matter what industry you're in, it's rare for anyone to look around the workplace and sincerely think, "Gee, we certainly have enough people to do the work around here." Staffing shortages are not unique to information security, but their consequences are acutely felt throughout the entire enterprise. An enterprise with insufficient cybersecurity staff is a boon for attackers, who will quickly take advantage of any possible means of exploit.
Nearly three out of five enterprises have unfilled cybersecurity staff positions, and many of those roles stay vacant for several months, according to a recent report from ISACA. From an enterprise perspective, there simply aren't enough qualified candidates out there. So where are the gaps in cybersecurity staffing, and how are organizations seeking to close them? Find out in this infographic, based on data from ISACA's State of Cybersecurity 2019 report.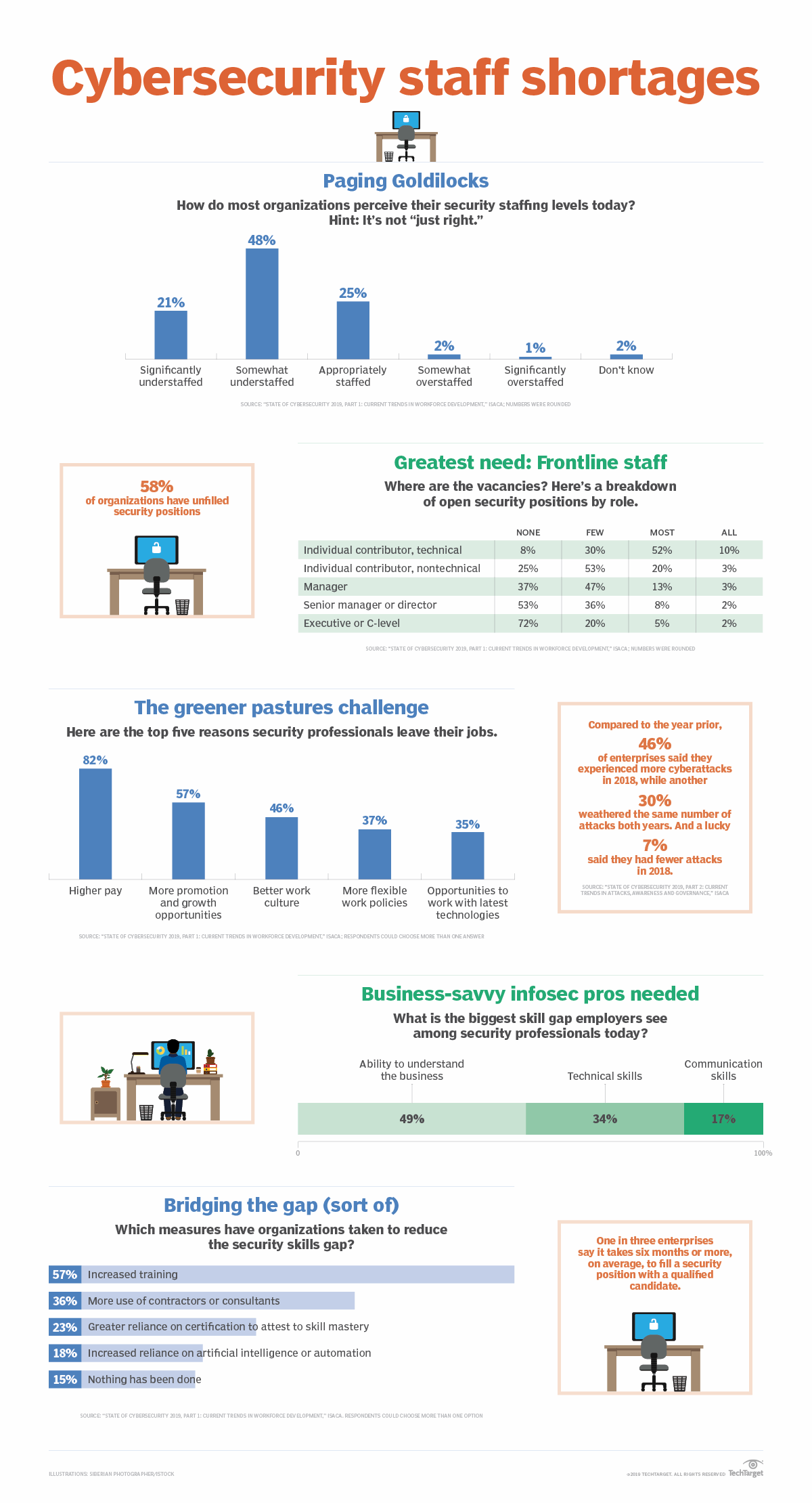 Source link