Data breach costs hit hard; where are you most vulnerable?
Breaking down the cost of a data breach isn't for the faint of heart. But with millions of dollars on the line for a single event, companies also need to have their eyes wide open.
You've probably heard Benjamin Franklin's quip about death and taxes: they're life's only certainties. Then again, good ol' B. Franks didn't live to see the rise of the internet age. If he had, he surely would've added one more item to that list of life's inevitabilities: data breaches.
Like death and taxes, breaches are always unpleasant and can be expensive. Data breach costs remain staggeringly high — nearly $4 million on average, according to IBM Security's 2019 "Cost of a Data Breach Report." In the same report, it's revealed that loss of business accounts for the largest chunk of data breach costs (36%), closely followed by the expenses associated with detection and escalation (31%).
Trying to guard against everything from frequently phished users to applications with flimsy security, information security professionals are fending off these threats from all angles. Learn more in this infographic about the anatomy of data breach costs and where enterprises are most vulnerable.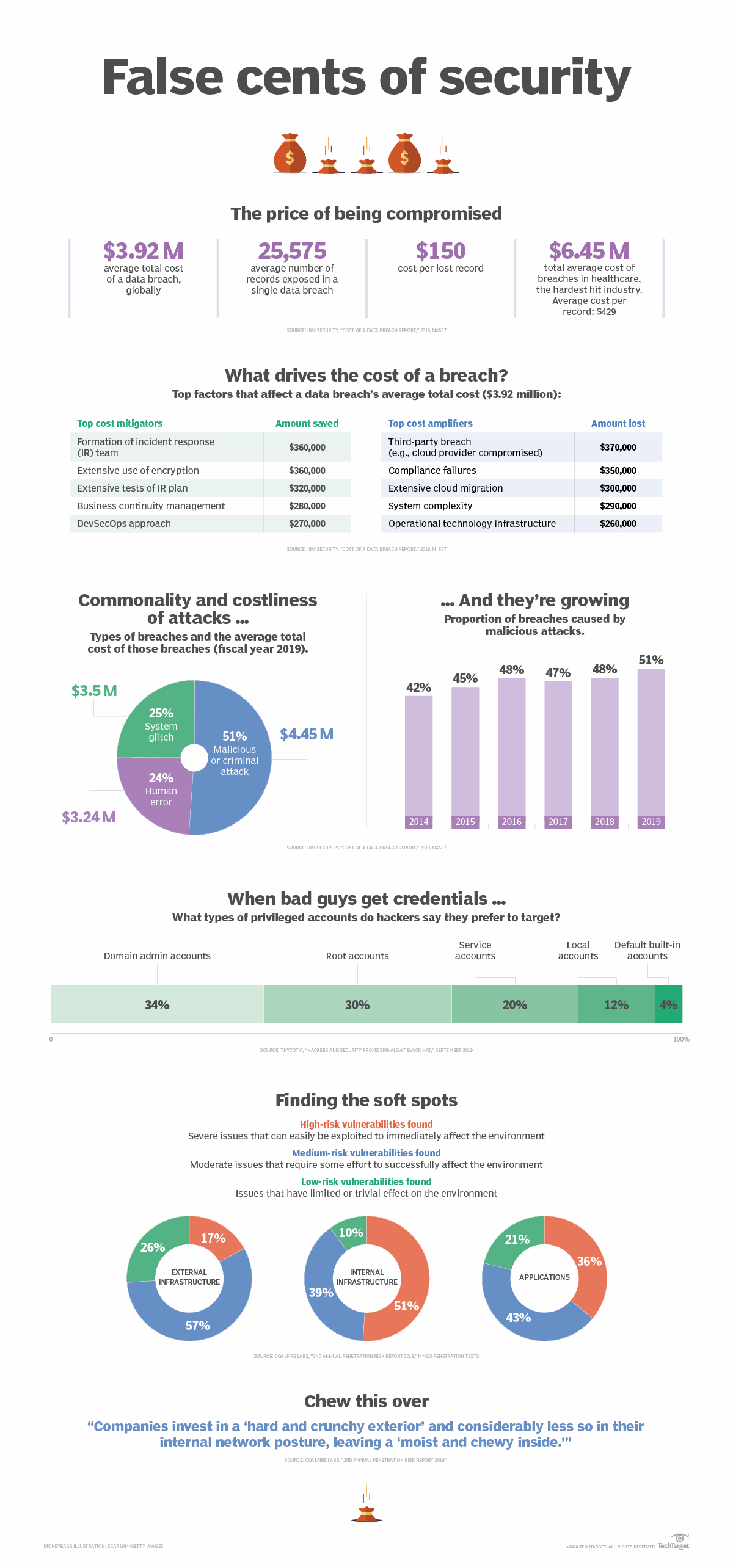 Source link